Whether it be a team or individual sport, we're an active nation that offers excellent sporting opportunities catered to everyone.
We've explored the most popular sports across the UK and dipped into the data, role models and successes at elite and grassroots levels.
Team sports

There are certain team sports that have always been considered to be 'popular.'
This could be because they are built into the school curriculum and played from a young age, or the scale of media coverage that goes into events like the Six Nations or the FA Cup Final may encourage people to get involved.


Football

We'll kick off with football, which sees 4.5m adults play annually, according to the Sport England Active Lives Survey, May 18/19. *Due to coronavirus, data for 2019/20 is not yet available.
Football stems back over 100 years and is still considered to be the most popular team sport in the UK.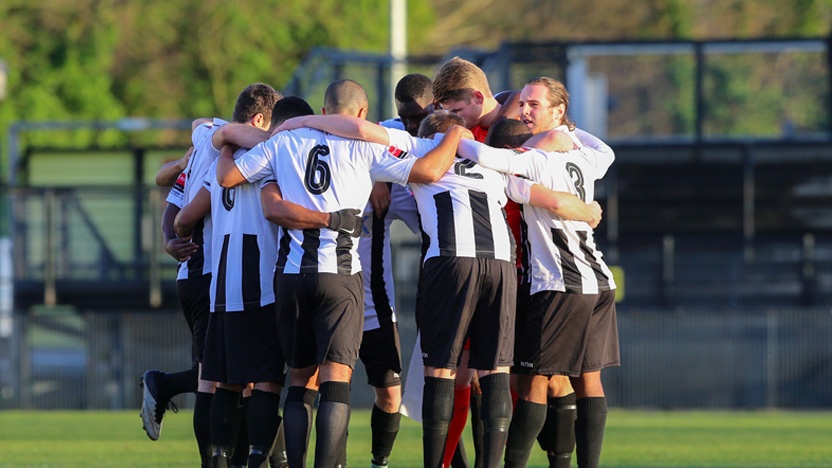 It doesn't really come as a surprise as there are around 11 tier league systems in England alone which include professional, semi-professional and amateur clubs.

The Premier League is considered to be the most followed sports league in the most popular sport on the planet.

A big part of this popularity has been driven over the years by The Football Association; the first governing body to promote the game all over the world.
This has helped with awareness, participation and the general popularity of the sport. It's watched by millions, played by millions and it'll no doubt stay like that for a long time.

Rugby Union

Rugby union is one of the most popular sports across the UK with 224,400 adult players taking part in England alone (source: Statista, 2019).
Participation peaks after national success and with England, Ireland and Wales frequently ranked in the top five in the world (men) and England are a strong presence in the women's game (see World Rankings).
Globally, it is now played in over 100 countries across 6 continents with South Africa beating England in the men's 2019 Rugby World Cup, held in Japan.
When comparing the two forms of rugby, rugby league has seen its popularity shrink over the last decade.
England are hosting the 2021 Rugby League World Cup and it is hoped that this will provide a lift for the sport in the wake of coronavirus; organisers are aiming for one million fans to attend games.
At a domestic/professional level, Super League and its continued coverage by Sky Sports has attracted a significant following.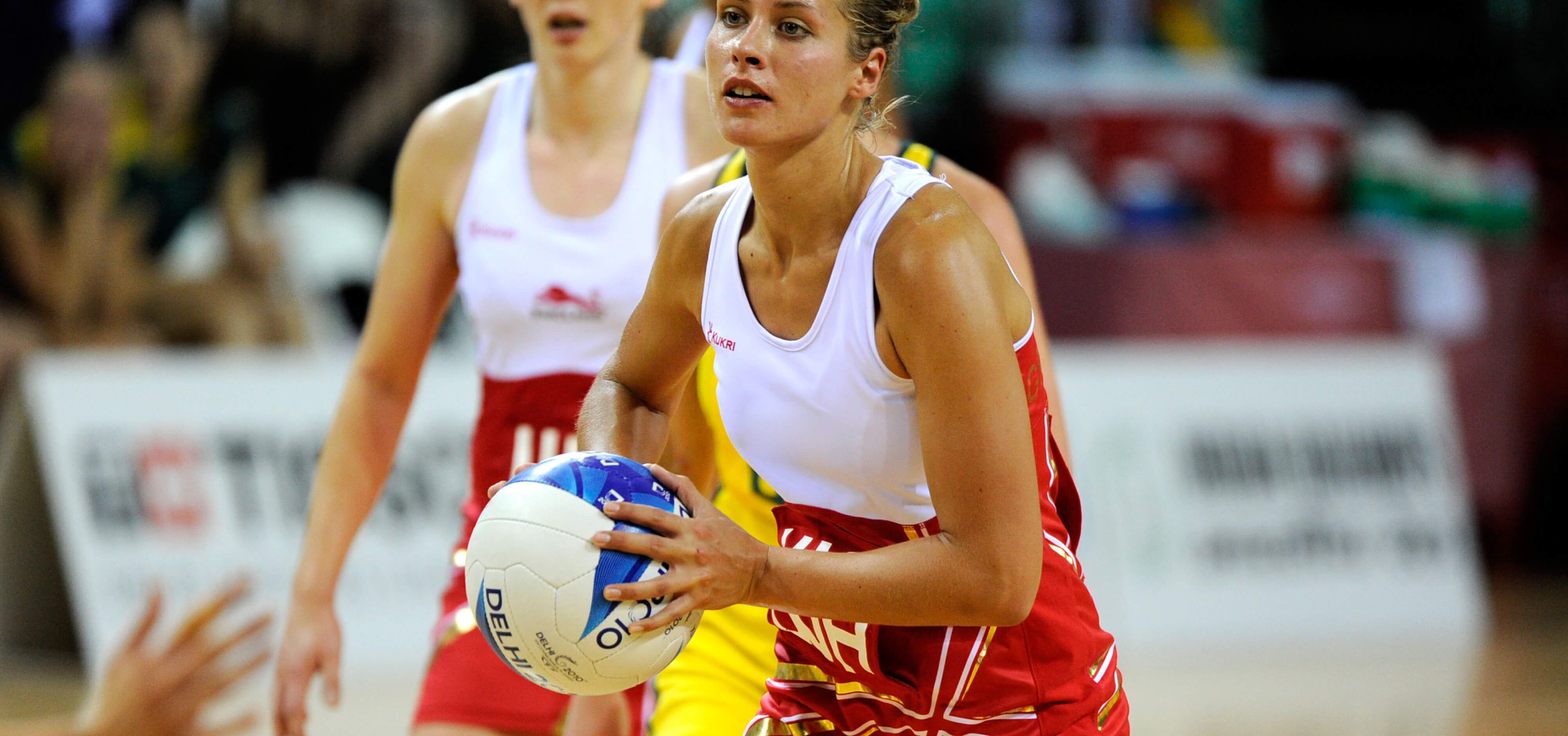 Netball

With impressive attendances at international matches, big sponsorship names, broadcast deals and record membership numbers, netball still continues to be the most popular women's team sport in the UK.

Sport England revealed 319,400 adults now play netball fortnightly (2018/19 Active Lives Survey).
The significant jump in numbers in a few years is down to a few factors. Netball's Superleague is a regular on Sky Sports for added exposure and England's 2018 Commonwealth Games gold are examples.
The growth of Walking Netball, a variation of netball aimed at all ages, is adding to the numbers. The data shows a significant increase in those aged 55-74 playing netball each fortnight.
This has encouraged people to play a slower version of the game, but still following the original rules.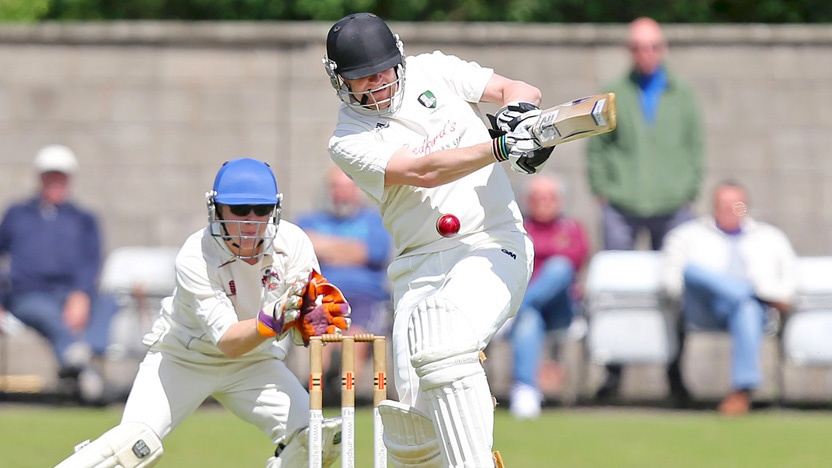 Cricket
Participation figures for cricket in England & Wales show that it has slumped over the last 7-10 years; a fact blamed on a lack of free-to-air television coverage, less cricket in schools and barriers with cost and facilities.

There are over 6,500 cricket clubs in England and while the sport is squeezed by football in autumn and it's a battle to convert younger generations, there have been successes.

The All Stars programme for 5-8 year-olds has given a positive first experience for tens of thousands of kids. A Dynamos programme for the next age bracket was planned for 2020.
Pre-coronavirus, England's home triumph in the 2019 World Cup Final, shown live on Channel 4, had encouraged many kids to want to be Joffra Archer or Ben Stokes.
A new professional format with eight, city-based teams called The Hundred, that will be partly shown live on BBC, will now make its debut in 2021. It is hoped this will showcase the game to new audiences.

Elsewhere in the UK, Ireland has won Test cricket status and there are 50,000+ now playing in clubs, universities, schools and social teams. That's up from 14,500 people playing in 2007. Meanwhile Scottish cricket has seen promising projects including 40,000 children experiencing cricket in 2018/19.
Hockey

Field hockey is a sport that many people played at school, but may not have taken further. The Gold medal by the GB women's hockey team in the Rio Olympics 2016 saw a major boost in awareness and participation of the sport.
In its 2019 Annual Report, England Hockey reports 'participation at all levels growing with record numbers of juniors and increasing numbers of clubs players.'
Programmes such as Hockey Heroes (aimed at 5-8 year olds) and a Masters offering for teams from over 40s to over 80s have helped. As have initiatives like Flyerz Hockey (fun sessions for disabled and non-disabled players), Back to Hockey (new players or haven't picked up a stick in years) or Walking Hockey.
The 2020 Olympic games in Tokyo, postponed to 2021 due to coronavirus, would also have been a lift for the sport - that will come in time.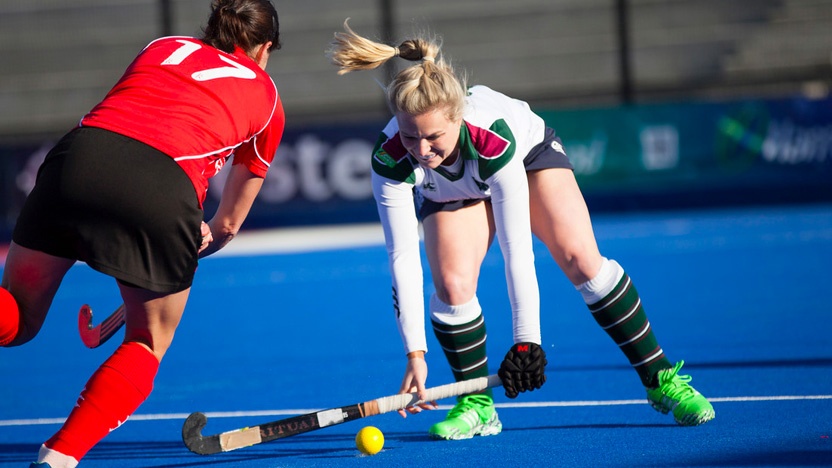 Individual sports
Sport England's Active Lives Survey (Nov 2018-Nov 2019) revealed more adults were exercising (over 400,000 regularly active adults in England), with a record high of 28.6 million doing at least 150 minutes of moderate intensity physical activity a week.

Swimming

Swimming remains a very popular physical activity (4.7 million people in England swim twice or more a month) but it has seen a sustained decline over years.

The success of swimming compared to some other sports is its ease to do either at a swimming pool or as part of a growing UK trend of 'wild swimmers' who head to lakes, rivers or the sea. Minimal cost, speed to get started and inclusivity are all in its favour.

It also has a very strong base from which to encourage more participation, clubs and competitive action with 14 million adults in England (31% of the nation) going swimming in the last 12 months.
Cycling
Another Olympic sport which is famous in the UK is cycling. Like swimming, its popularity is driven by the millions of people across the UK who regularly cycle as exercise.
Sport England's data flagged up that 41% of the population had ridden a bike at least once in the last year (up to November 2019).
If many of us own and use a bike, at the elite end of cycling, events such as Tour de Yorkshire and UCI Road World Championships, have encouraged new fans and interest.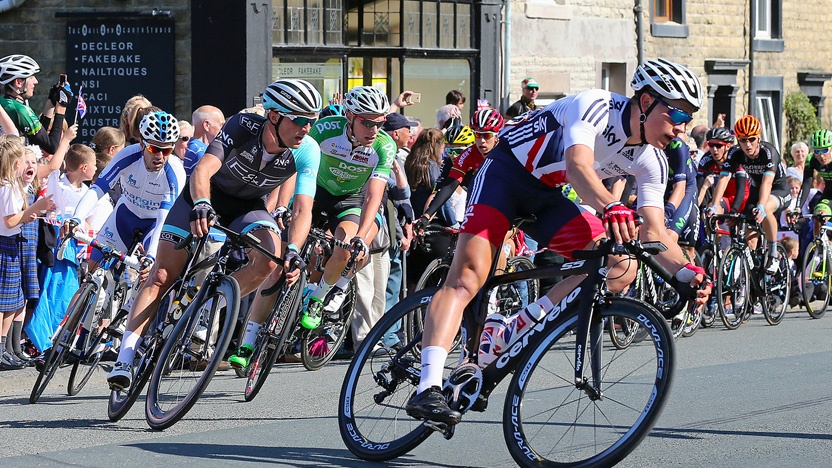 Athletics
Athletics is another sport that has hundreds of thousands who take part across the UK. Mo Farah and Jessica Ennis-Hill are two examples of elite athletes that excelled on the World Athletics stage, fuelling the media coverage that continues to showcase the sport.
With participation, the number of England Athletics-registered athletes and runners has gone up by more than 100% to over 185,000 in the past decade.
It is a sport where media attention (and the wider benefits from that) is around major events such as the Commonwealth Games and Olympics with the BBC traditionally covering it on mainstream channels.
Adult participation in running, athletics or multi-sports dropped by 264,400 (-0.7%) compared to a year early (Sport England, Nov 2019).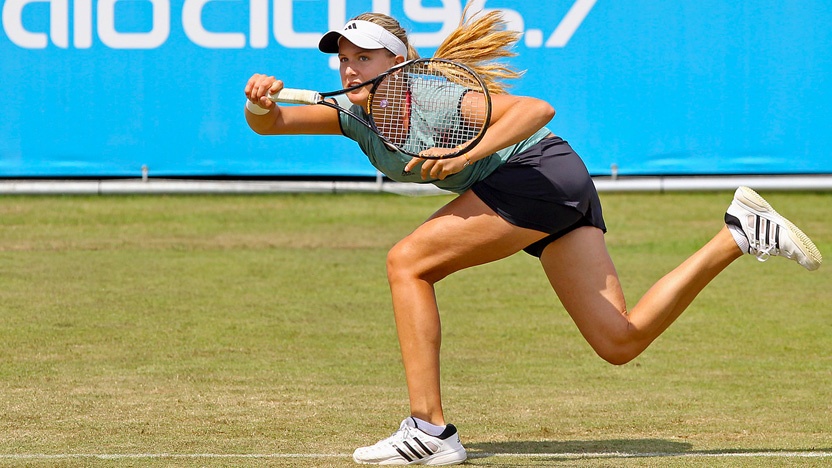 Tennis
Every sport needs role models to encourage newcomers to take it up and especially for younger fans to get excited about.
Great Britain's number 1, Andy Murray, has been that focal point with Grand Slam titles including Wimbledon after many lean years for British tennis stars. His brother, Jamie, has also topped the world rankings (for doubles) while Dan Evans is a rising star and Johanna Konta is in the top 20 of the WTA leaderboard.

Wimbledon is the biggest tennis event in the UK and arguably the highest-profile in the world, which brings with it popularity and a love for the game.
However, in its latest annual report, the Lawn Tennis Association announced a 9% drop in overall monthly participation levels which puts it lower than badminton.
The latest figures saw over 754,000 turning out to play tennis at least twice a month in England as of 2019.

Finding suitable facilities (both indoor and outdoor), the cost of tennis and perceptions that it is elitist are three deep-rooted problems. That said, programmes such as Miss Hits (tennis lessons for girls) and She Rallies (to boost players and coaches in the girls/women's game) have provided momentum.
Grow your club's digital channels - Free download
Need some help getting your head round Twitter? Not sure how to attract members online? With our free Ebook, you can get loads of handy tips and tricks to launching your club online, attracting new members and growing revenue in the process.